Sprinkler Irrigation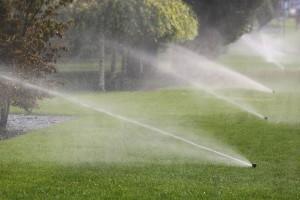 You want to keep your lawn and plants properly watered. What happens when one requires more water than the other? Tracking and performing individual watering can be a chore. With professionally designed and built sprinkler irrigation, Phoenix residents can get accurate water delivery without the work. MasterAZscapes LLC's landscapers provide the water saving sprinkler irrigation design you're looking for. There's never been a better time to save.
Enjoy the benefits of professional sprinkler irrigation!
Customized irrigation designed and built by our experts provides you with automated water delivery for your greenery. We can build fully automated systems with timing elements specific to certain areas. That way you can have individualized water delivery when plants need them. This increases overall efficiency, helping to reduce water usage. These systems are also great at controlling airborne dust.
The Right Sprinkler Irrigation for You
There are a wide variety of sprinkler types we can incorporate into your system. Sprinkler irrigation Phoenix systems commonly include:
Impact Sprinklers – These naturally pivoting sprinklers cast thick jets of water and can cover large areas.
Drip Sprinklers – Drip sprinklers are used in drip irrigation. This uses tubing in order to water rows of crops and plants.
Underground Sprinklers – Underground sprinkler systems are effective at directing water where you need it, when you need it.
For sprinkler irrigation, Phoenix property owners only need to call (623) 780-0474 or Contact Us to begin enjoying all the great benefits these customizable systems offer. We provide a variety of other landscaping services including water features, garden design, and tree services.
Other Services Include: