About MasterAZscapes Landscaping
High Quality Materials, Professional Craftsmanship, and Unmatched Customer Satisfaction!
Here at MasterAZscapes customer satisfaction is our top priority, from the moment you give us a call to our final inspection we offer you unmatched customer service. Our staff prides itself on taking that extra step to make sure you are completely satisfied at every step of the project. No job is done until you are 100% happy with the final product. A major advantage to choosing MasterAZscapes, LLC is we will submit and follow through with your HOA and their process at no extra charge to you.
We also pride ourselves on our unmatched attention to detail and quality. Since we provide both design services and installation services under the same roof we are able to monitor every step on the process and provide you a final product that is unlike our competitors in every way. By having everything under one roof we are able to make things much easier for you by having only one person to deal with from beginning to end. It also helps keep costs down by having design decisions made by the people actually building the project. The design build model also gives us the ability to have greater communication between the designer, the client and our installers which helps produce a much better final product and the ability react to your concerns as they arise. By having everything under one roof it also enables us to have much faster project completion times and the ability to deliver our unmatched quality control.
Landscaping Phoenix
With over 15 years of experience in the Phoenix area we can guarantee you will be absolutely satisfied with every aspect of your next landscaping project. All of our projects are constructed using only the highest quality materials for the job. When that is coupled with our professional installers you get a final product that is unlike anything in the valley. Give us a call today to see what the MasterAZscapes difference is all about @ (623) 780-0474.
Why MasterAZscapes?
CUSTOMER SATISFACTION IS OUR TOP PRIORITY
WE ARE BOTH THE DESIGNERS AND INSTALLERS
HIGH QUALITY MATERIALS
PROFESSIONAL CRAFTSMANSHIP
OVER 15 YEARS OF EXPERIENCE
LOCALLY OWNED
DEPENDABLE
WE HANDLE THE HOA PROCESS FOR YOU
Company Information
ROC License #244795
Hours
Monday – Friday: 8:00am – 5:00pm
Saturday: 8:00am – 12:00pm
Sunday: Closed

---
Affiliations and Awards



---
Our Warranty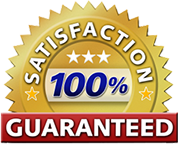 We take pride in our work and guarantee you will be happy with the finished product, but sometimes unforeseen things happen and we back all our work with materials and workmanship warranties.
WE BACK ALL OUR WORK WITH
MATERIALS AND WORKMANSHIP
WARRANTIES