Modern Pool Surround Design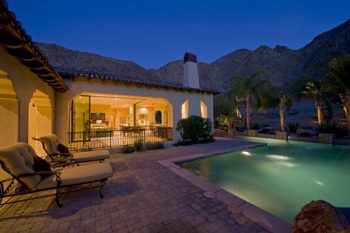 When you are ready to turn your swimming pool into a backyard oasis, Masterazscapes is the premier choice for pool remodeling services in Phoenix. Adding new features to your swimming pool area can create a beautiful and inviting outdoor space while still allowing you to enjoy the health benefits and entertainment options a pool can provide. We can help you design a more modern, attractive pool space that will provide you and your family with relaxation and entertainment for years.
Pool Renovation
Swimming pool restoration and renovation can include items such as installing custom lighting, waterfalls, spas, custom rock features, and more. Some of the outdoor features we specialize in are:
Water features – A backyard waterfall or fountain can instantly turn your pool area into a beautiful oasis.
Fire Features – You can create a cozy feel for your family and guests with a simple fire pit or even a grand fireplace.
Shade Structures – Having a lovely shaded area around your pool creates an inviting space to relax between swims.
Plants and Trees – Nothing gives your outdoor space a more distinctive look than the diverse plants and flora that the dry Arizona climate is perfect for.
Outdoor lighting – If you enjoy entertaining after the sun goes down, adding outdoor lighting not only creates a specific mood, but keeps your guests safe as they navigate your pool area.
Outdoor Kitchens – A BBQ island or full outdoor kitchen can complete your pool area making it the ultimate outdoor entertainment space for your home
Our expertly trained technicians understand the unique weather we have in Phoenix and know how to create a space that will be resistant to the extreme temperatures here. We only use high-grade materials to construct pools and the spaces around them.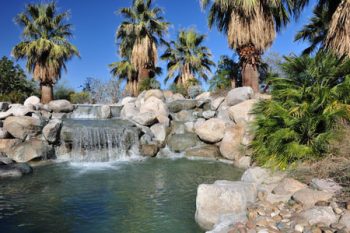 What You Get When You Work With Masterazscapes
Our goal is to create a space that fits your personality and your home and to stay within your budget. Our design technicians will look at your space and discuss your ideas with you. We'll listen to your needs and ideas, create a design and keep you informed every step of the way. We will not finalize a project until you are 100% satisfied that we have created the perfect outdoor space for you!
Your swimming pool area can be so much more! Our designers are ready to help you create a space you will be proud to show off. So, call or contact us for a pool remodel in Phoenix today!

---
Contact Masterazscapes for Your Pool Remodel in Phoenix Today!
---