Tired of dirt? Call us for pavers in Scottsdale!
Pavers are a wonderful way to add texture, design, and functionality to your landscaping. MasterAZscapes LLC creates patio spaces, dining areas, walking paths, and more by adding pavers that Scottsdale homes and businesses truly benefit from.
avers are pre-fabricated tiles that simulate the look and texture of chiseled or smooth stone, ceramic tiles, brick, or clay. Made of a concrete mixture, the durability, aesthetic options, and strength of these hardscaping materials are a preferred design.
The pavers that Scottsdale homeowners receive from our company are stable and therefore can support the weight of an outdoor patio set, large potted trees and plants, or a large barbecue. They are water and heat resistant, so make a stunning accent around a fire or water feature. They also give a boring driveway or walkway stylish curb appeal.
---
We provide installation and design options for pavers
Pavers are extremely sturdy.  They can stand up to the elements and any weather in the area, including the dreaded monsoon season.  However, in order for them to function properly, they must be laid correctly. If the foundation for pavers is not installed well, they can settle and become uneven.
With steep swings in temperature from day to night, it is important to have experience and a good understanding of how to lay pavers in a solid foundation that will hold up over time and withstand the elements. When installed well, pavers are actually stronger than concrete and will not shift or sag from their space.
---
---
Our landscape company are experts in pavers
Our experienced landscapers have been installing gorgeous pavers that Scottsdale businesses and homeowners have enjoyed for over 15 years. We have a unique understanding required for laying pavers in our harsh desert climate. As a locally-owned business, we take pride in the beauty we bring to our local homes and businesses. That is why we have such a strong creative team and offer skilled craftsmanship in every detail.
The sheer possibilities of pavers can feel daunting. Our landscape designers are here to help you with that. Whether you already know what kind of pavers you want, or you need to see some options, we are here to support you. We take a look at the space you have in mind for hardscaping to get a good idea of how best to plan. We have portfolios and catalogs available to give you some ideas. Then we work as your partner to draw up a design that fits your style and space. We provide our paver installation services for residents in Scottsdale, Phoenix, Gilbert, and Chandler!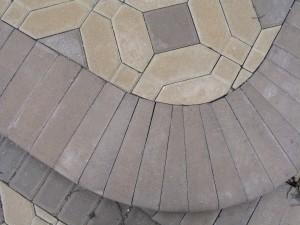 We stand behind our landscaping services
When you choose us, you're choosing a landscaping company that proudly backs up their work. We include warranties on our services so you don't have to worry about something going long. For pavers, this includes a 2-year warranty of both materials and installation, you can trust us to deliver the look that lasts. Hardscape designs are a great way to increase your usage of outdoor spaces. Call or contact us today, and we'll even give you a free quote!