Water Features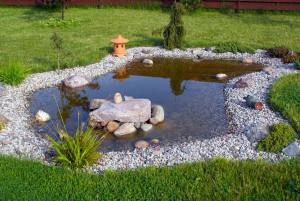 Nothing completes a beautiful garden design like a water feature! It creates a cooling effect on a hot day and can sooth tattered nerves after a long day. MasterAZscapes LLC landscapers can create the perfect water feature for your space. From a wadding pool to dip your feet in to the sights and sounds of water falling over boulders, we bring your vision to life. We design and install the water features Scottsdale loves.
Our experienced landscape designers come to you to see the space you have in mind for your water feature. We discuss your vision, look at the area, and come up with a design for you to review. Our expertise in both design and installation allows us to create a design that is also functional. We have the understanding of electrical and plumbing work to ensure you get a design that is as beautiful as it is operational.
Our contractors also take your whole landscape into account, seamlessly fitting the water feature into the overall flow. We can factor in lighting, space, seating options, shade structures, decorative pavers, and other elements to ensure you have the best water feature in the right location for your use. We want you to get the best sensory experience out of your water features so we take everything into account.
Water Features Scottsdale Loves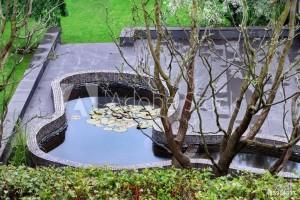 Our water features are handcrafted and custom designed. We take your intention in and create a water feature you will love.
Do you want a coy pond with a bench to watch the fish in the early morning hours? How about a soothing water fall next to your outdoor dining area to add intimate ambiance to your dinner parties? Or perhaps you want to enhance the look and style of your business by adding a stunning water feature to draw in the eye. We take your landscaping and create a spa-like resort in your own backyard by adding water features in Scottsdale and the surrounding areas.
Whatever your ideal use for a water feature, we can custom build it for you. Nothing brings your own outdoor spaces to life like beautiful landscaping that includes a water feature and a nice place to sit and enjoy it!
All our work and products are guaranteed for your peace of mind. Our experienced team supports you in everything from designing the space to selecting options that fit your budget and your vision. We have an extensive portfolio for your to look over and find inspiration for your water features.
Contact us or call us (623) 780-0474 today and get started. We offer a free estimate for the water features Scottsdale appreciates most.
Water Feature Selections
Some Water Features
Natural Boulder Water feature
Faux Boulder Water feature
Shear Descent
Column Features
Scupper Bowls
Brooks
More…
Ponds
Precast Water Features
Water Fountains
Custom Made Features
Some Examples of Our Water Features