Landscaping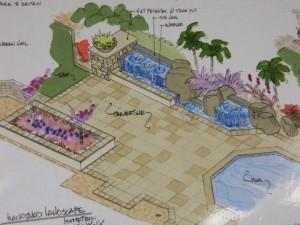 Scottsdale Landscaping and Design Professionals
Specializing in landscaping Scottsdale homes, MasterAZscapes LLC will provide you with an outdoor environment that will make heads turn. With over fifteen years of experience, our landscapers pride ourselves on our high level of customer satisfaction. We aim to achieve and provide the most comprehensive landscaping services Scottsdale residents have been enjoying for decades. 
When it comes to landscaping Scottsdale homes, there is no question that MasterAZscapes is your number one choice. We have the knowledge to get the job done right. Our attention to detail is evident at every step. Our veteran design experts create landscapes customized for you while offering advice and recommendations. We can create your perfect landscape using local and foreign flora, tuf and natural grass, hardscape and natural features. This allows for total customization, so that your Scottsdale landscaping is unique to your property. We don't stop there though. Our landscaping company builds exterior areas for cooking, relaxing, entertaining, and more.
When you choose to do business with us, you can always expect:
A committed and dedicated team.
Dependable work that you can count on.
An honest professional landscaping contractor.
Nothing but the best irrigation work.
A certified arborist who provides the most skilled tree care.
Fertilization experts.
Choices in your landscape design such as lighting, masonry, shade structures, water features, and outdoor kitchens.
A FREE on-site estimate from one of our professional landscaping designers.
Custom Landscaping from the Start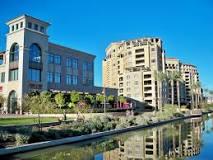 Design – Landscaping Scottsdale residents can truly make their own starts with a high quality design. We work beside you to create the perfect exterior addition, landscape, or maintenance schedule. We work directly with you during this valuable early stage. Taking the time to understand your landscaping wants, needs, and any constraints can allow our designers to create personalized designs. These carry your style while incorporating important features and elements.
Consultation – When it comes to landscaping, Scottsdale property owners need a landscaping company they can depend on. We believe open communication and honesty are crucial for a good relationship. That's why we cover every detail prior to starting work. This includes the project's timeline, budget, and more. It also allows us to receive a final go-ahead from you before starting. We're happy to answer any questions you may have at any time during the landscaping process.
Execution – Landscaping installation is performed by a variety of specialists. We employ technicians with specific disciplines, so you always have an expert performing the work. We only use the highest quality fixtures, parts, and materials. We build to last, and using inferior products isn't an option. That's why ours are made by industry leaders for use in the outdoors. This provides elemental resistance and longevity. For beauty, affordability, and durability, we go the distance.
We're with you every step of the way, and that's why our landscaping Scottsdale services are so valued. We're excited to help bring your vision to life, so call (623) 780-0474 or Contact Us for a free consultation today.
Other location include: