Landscaping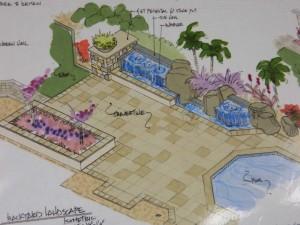 Gilbert Landscaping and Design Professionals
At MasterAZscapes LLC, our landscapers pride themselves on customer satisfaction. That is why we are committed to providing the best, most dependable landscaping services for people all throughout the valley. We have over fifteen years of experience landscaping Gilbert homes and constantly achieve the highest level of satisfaction for our customers. 
Specializing in outdoor environments is just the beginning. We go beyond making your landscaping beautiful, and we make it functional as well. For landscaping, Gilbert requires a landscaping company that can adapt to their needs. Our design experts are veterans, and create landscapes around your needs and wants while providing intelligent recommendations. We work with foreign and local flora, grass and turf, hardscapes, and the environment. This provides a complete range of feature variations, so that your Gilbert landscaping is customized for your property. We don't stop there, our company can build exterior areas for relaxing, cooking, entertaining, and more! We provide a variety of landscaping services including stump removal, water features, and hardscape.
Some benefits of choosing MasterAZscapes include:
We are a professional landscape contractor with many years of experience.
We are experts at irrigation.
We are experts at landscape lighting.
We have Certified Arborists that will provide the best care for your trees.
We are experts at fertilization.
We provide fire features, hardscapes, masonry, and water features.
We are built on honesty, integrity, and dependability.
We offer a

FREE on-site estimate

by one of our professional landscape designers.
Incredible Landscaping from the Start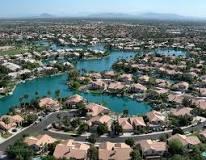 Design – Landscaping Gilbert residents can customize for their property begins with high quality design. We'll work directly with you to create the perfect landscape, maintenance schedule, or exterior addition. We work beside you during this important early stage. By understanding your wants, needs, and constraints, our designers draft a design that incorporates every element you're after.
Consultation – When it comes to landscaping, Gilbert property owners need to trust in the work of their company. We don't leave trust to chance, and go over every detail with you before beginning work. This includes the timeline, budget, any changes you would like to make, and more. We have open communication with clients and are happy to answer any question at any time.
Execution – Landscaping installation is carried out by area specialists. We only use the highest quality materials, fixtures, and parts. We build to last, and that isn't an option when a company uses inferior products. Ours are made by industry leaders to withstand the elements. For affordability, beauty, and durability, there's no one better.
We don't just build for right now. Our landscaping is designed to last. Call (623) 780-0474 or Contact Us today for landscaping Gilbert residents have relied on for over 15 years.
Other location include: