Don't choose just any landscaper!
From landscape design to tree service, our landscapers do it all. We get your outdoor space designed just they way you want it, and then help you keep it that way. When you need the best value for a landscaper in Scottsdale, stick with the local name that does it right. MasterAZscapes LLC is the name people trust, and we'll see your project through from start to finish
Whatever you need your landscaper to do, we can handle it.
Are you interested in an outdoor kitchen for your family gatherings? Do you need the perfect patio for entertaining? Is there a specific image you want to relay for your business through the design of your outdoor spaces? Are you selling your home and want to get the best curb appeal to bring in the most for your property?
We are able to help with all of these concerns and more! From setting up your own backyard putting green to installing an outdoor kitchen and perfect patio, we are the full-service landscaper Scottsdale residents have relied on for over 15 years.
Just some of what our Scottsdale landscaper can do: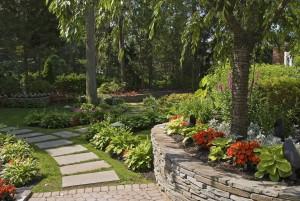 A Landscaper Scottsdale Trusts
We offer exquisite custom landscape designs made to be both functional and beautiful. We start with a site visit, then inspect your space and listen to your desires. Out expert landscaper knows what questions to ask to best target a plan for your use. We ask about habits like where you most often exit and enter your outdoor spaces and where people are most likely to sit. All of these things factor into the development of your landscape design.
Happy with some parts of your landscaping? We'll make sure you continue to be satisfied! Our certified arborist can advise you on the state of your trees or advise the best trees to add for the desired effect. We install irrigation to ensure your greenery stays green. We can also add accents such as a water feature or fire feature to really bring out the sensory appeal of the space.
Check out the amazing reviews on our landscaping company!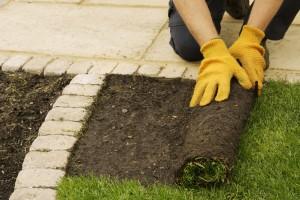 Our professional landscape services in Scottsdale have a reputation for excellence. Our A+ rating with the BBB and stellar reviews on customer rating sites demonstrate our commitment to quality work and top-tier customer care. As a locally-owned business, we care about our community. We want to beautify your space so you can get out and enjoy your own private oasis. The improvements we make in each neighborhood increase the area as a whole. We are proud to be a part of that improvement!
Not sure which landscaping services you need?
When you contact us, a landscaper will come out and review your space for free. We get a feel for what you want and discuss options that fit within your budget. Your initial estimate is free and never comes with any pressure. We feel confident that when you are ready to make improvements to your home or business exterior, you will find our estimate to be affordable and our work among the highest quality in Scottsdale.