Desert Landscaping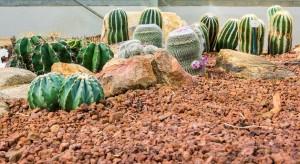 Arizona has a tough climate. In order to survive here, plants need to be incredibly water efficient. When homeowners fill their yards with non-native plants, they require constant watering to survive. This cost can really add up, and it isn't even necessary. With desert landscaping, Phoenix homeowners can achieve a beautiful yard that uses a fraction of the water. MasterAZscapes LLC's landscapers has been leading the way in desert landscaping for over 15 years, isn't it time you found out what everyone's talking about?
Get desert landscaping that's right for you!
Desert landscaping features some amazing touches you just can't get from other services. It creates a marriage between your property and the environment. Far from appearing lifeless, desert landscaping Phoenix properties benefit from most is designed around local life. We'll design your desert landscape specifically for your property, incorporating all the elements you want.
Desert Landscape Designs can Include:
Native and Drought Resistant Plants – For desert landscaping, Phoenix isn't limited to native plants. There are many drought resistant plants from across the world that thrive in the Arizona heat. We'll help you find and place the plants you want to achieve a gorgeous, natural, low water landscape.
Landscape Rocks – Accents like landscape rocks can be positioned nearly anywhere. We have access to suppliers with every imaginable shape and color. These pieces of natural art make an incredible impact.
Pavers and Retaining Walls – Terraforming with retaining walls can provide an incredible stepped look to the land. Walls can be built with a variety of materials. Pavers are great for trails, walkways, and patio like areas. With decorative patterning your yard will be just as colorful with a vibrant natural palette.
For desert landscaping, Phoenix knows that one call can do it all. Call (623) 780-0474 or Contact Us today.
Other Services Include: