Backyard Waterfalls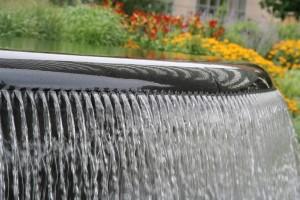 When you want to turn you backyard into a serene getaway, nothing compares to backyard waterfalls. For backyard waterfalls, Phoenix knows quality comes from MasterAZscapes LLC. Our landscapers have been building stunning waterfall features for more than 15 years. That's because we can help you hone your backyard waterfall ideas into something truly incredible.
Enjoy the benefits of backyard waterfalls Phoenix trusts!
Easy to maintain – When it comes to backyard waterfalls, Phoenix residents prefer low maintenance options. Our waterfall installations are simple to maintain. After installation we'll show you everything you need to know to keep your waterfall beautiful.
Convenient to add – If you already have an existing pond or pool, we can add a backyard waterfall. The natural aeration these provide are great for algae control. We design backyard waterfalls Phoenix homeowners enjoy for their seamless integration with existing decor.
Increase your enjoyment – The sound of running water and beauty of your own falls turn your backyard into a true getaway. We specialize in natural backyard waterfalls that integrate with your landscaping. These spectacular water features increase your property value as well.
With so many excellent reasons to get backyard waterfalls, Phoenix property owners are increasingly asking for these great additions. When you want more than a backyard, call (623) 780-0474 or Contact Us today for backyard waterfalls in Phoenix.
Other Services Include: